Life Boost One A Day Vitamin D3 50mcg (90 Capsules)
Regular price
Sale price
£9.13 GBP
Unit price
per
Sale
Sold out
LifeBoost High Strength 2000iu Vitamin D3 capsules
LifeBoost High Strength Vitamin D3 capsules provide this important nutrient which contributes to:
Normal blood calcium levels
The maintenance of normal bones and teeth
The maintenance of normal muscle function
The normal function of the immune system
And is involved in the process of cell division
Vitamin D3 is produced in our bodies underneath our skin as a reaction to sunlight exposure. Other natural sources of Vitamin D include salmon, mackerel, sardines, milk, eggs and liver.
A daily vitamin D supplement may be beneficial if consumers are of Asian origin, are housebound or rarely go outdoors, cover all their skin when outdoors or eat no meat or oily fish.
A recent UK Government report (July, 2016) recommended that everyone would benefit from a daily dose of Vitamin D.

Ingredients: Maltodextrin, magnesium stearate, cholecalciferol preparation, gelatin capsule.

Daily Dosage: Take one capsule per day
Available in 30 and 90 capsule packs
90 Capsules

Share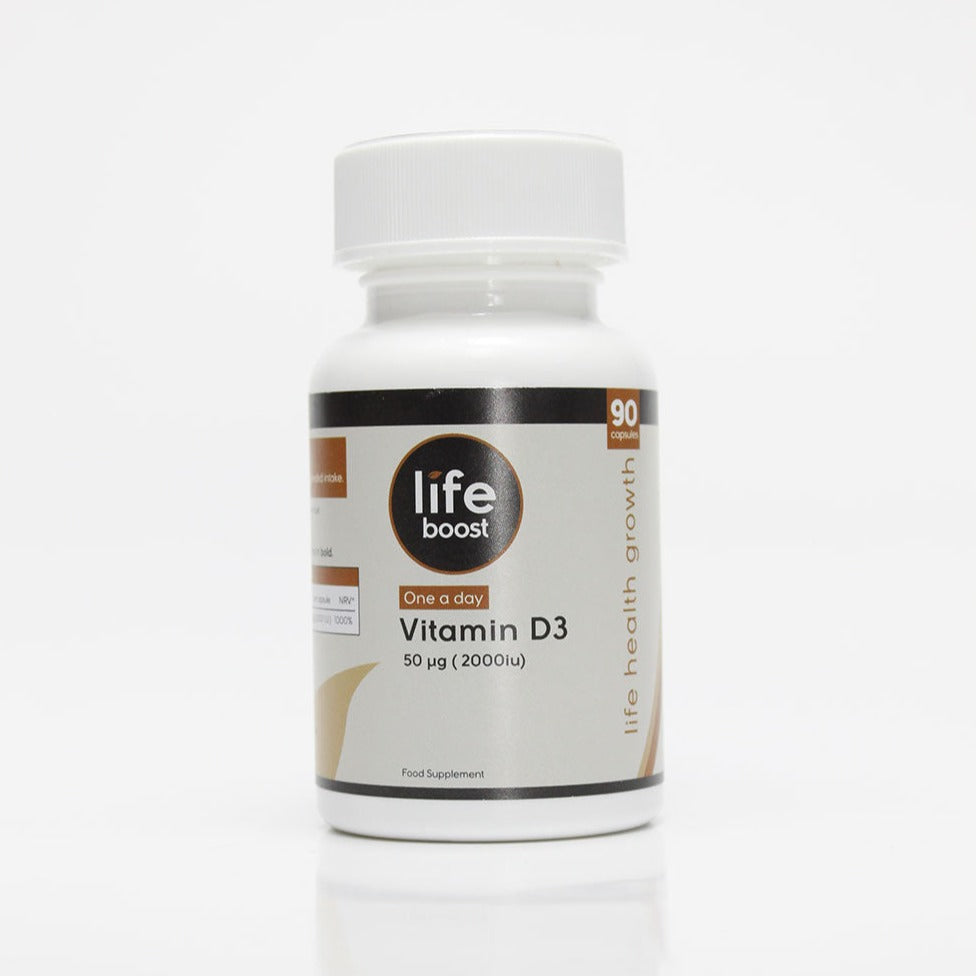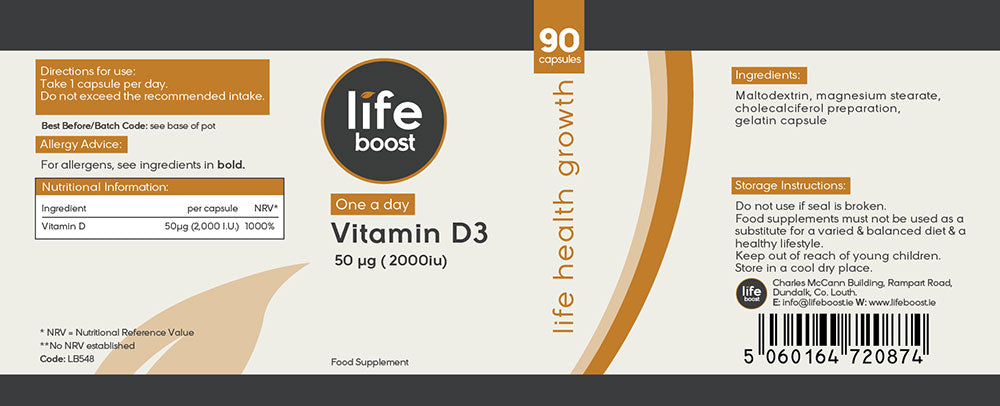 Feel Healthy, Look Healthy