Strath with Vitamin D 250ml
Regular price
Sale price
£20.99 GBP
Unit price
per
Sale
Sold out
NEW!
Strath® with Vitamin D
A daily dose for adults of 15ml Strath contains 120% NRV* Vitamin D

supports the immune system

contributes to the maintenance of normal bones and teeth

contributes to a normal absorption of calcium and phosphorus

contributes to the maintenance of normal muscle function

 

is required for healthy growth and development of bones in children.

contributes to the normal functioning of the immune system in children.
*NRV Nutrient reference values.
Strath nutritional supplements with natural vitamin D are based on high-quality vitamin D herbal yeast. The nutritional supplement, which is rich in vital substances, is suitable for children, adults, pregnant women, breastfeeding women, schoolchildren, professionals, athletes and the elderly.
A sufficiently high vitamin D level is important in all phases of life.
Vitamin D can be produced by the body itself by exposing the skin to sunlight. This is why it is also known as the sun vitamin. The yeast has the same property. It has the ability to produce vitamin D on its own when exposed to UV light. 
The vitamin D in Strath is not added, but naturally comes from the yeast. In the colder months of the year, with moderate exposure to the sun, our body can often not produce enough vitamin D. But even during the summer, consistent use of sunscreens can lead to an insufficient supply of vitamin D.
Use
1 teaspoon (5ml) 3 times a day before meals, pure or mixed with milk, fruit or vegetable juices. Children from 1 year half.
A daily dose for adults of 15ml Strath contains 6 μg or 240 IU of vitamin D. The recommended daily amount of 15 ml can be taken long-term. There is no risk of overdose.
Composition
Ingredients: plasmolyzed vitamin D herbal yeast 83%, (vitamin D yeast, fructose, dextrose, herbal mixture), malt extract from barley 9%, orange syrup 5% (sugar, water, orange juice concentrate), honey 3%.
Keep out of reach of children.
Store below 25 ° C and use within 6 months of opening.
Dietary supplements are not a substitute for a varied and balanced diet and a healthy lifestyle.
You can also buy Strath at Amazon & Holland and Barrett.
Share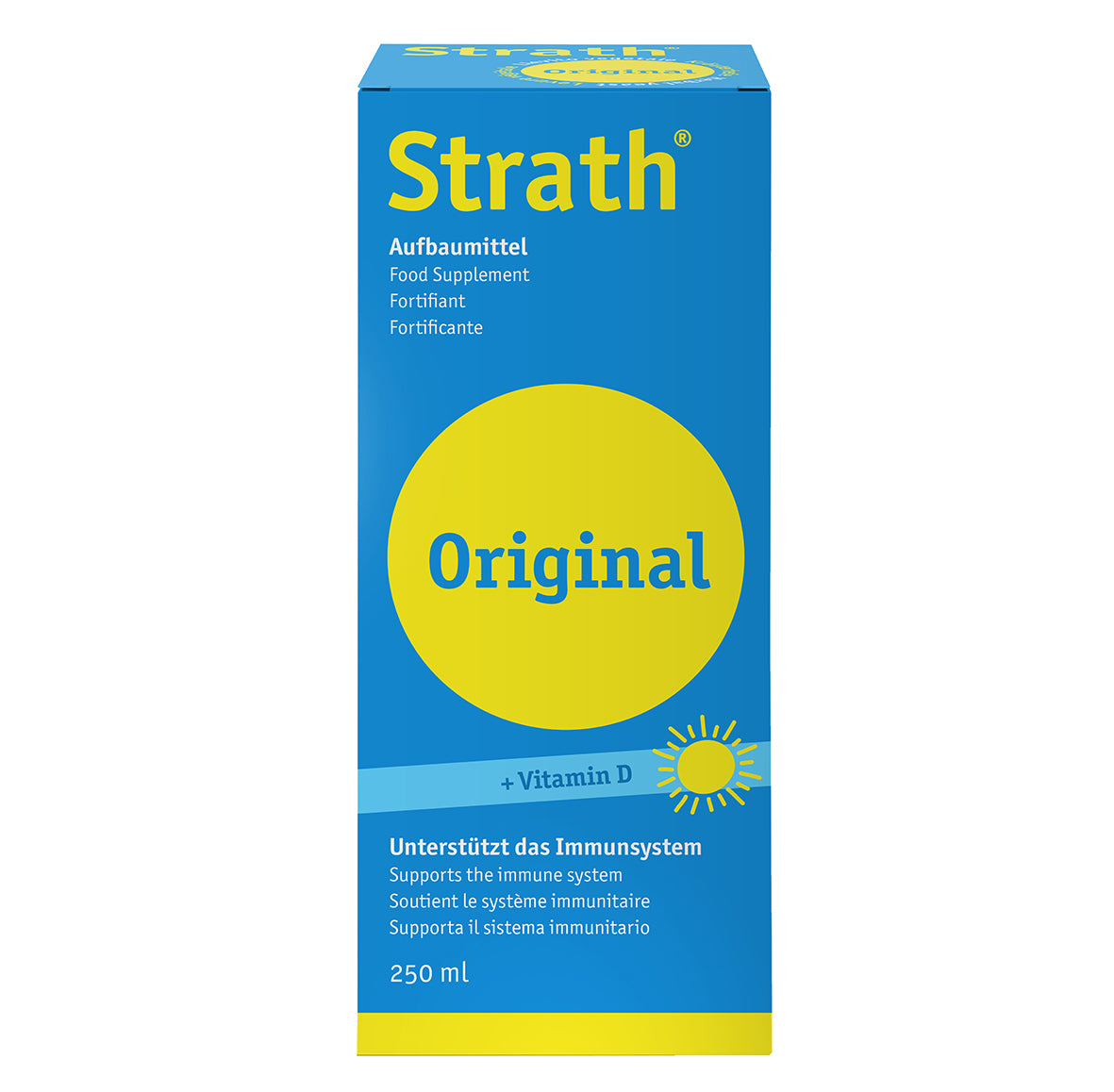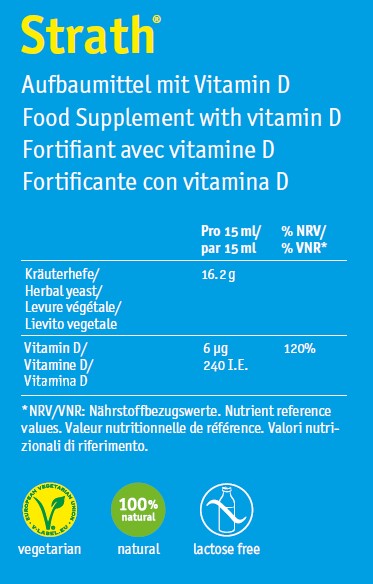 Feel Healthy, Look Healthy