Silicea Gastro Intestinal Gel Direct 15 Sachets
Regular price
Sale price
£15.79 GBP
Unit price
per
Sale
Sold out
SILICEA Gastro-Intestinal Gel Direct
 – A neutral tasting gel, now in sachet form.

A medical device with pure mineral Silica for the treatment of acute or chronic gastro-intestinal illnesses. 

NOW in convenient one-a-day sachets!
Hubner silicea gastrointestinal gel is best for the treatment of gastrointestinal illnesses causing, stomach aches, nausea, vomiting, flatulence, heartburn, and diarrhoea.
Silicea gastrointestinal gel can be used for irritable bowel syndrome.
Because silica gel binds gases & pathogens, it can also reduce annoying flatulence.
Ideal for stomach-ache, flatulence, nausea, vomiting, diarrhoea, and heartburn

A 100 percent pure mineral silica gel
Quickly and easily absorbed
Natural, safe and effective
Convenient measured dosage in sachet form

How it works
The active ingredient of Silicea gel for the gastrointestinal system is silica gel (silicic acid gel) a compound made up of the mineral silicon with oxygen and water.
What makes silica gel so special is that it has an unusually high bonding capacity for pathogens and their toxins. This means that pathogens and their toxins are bound by a purely physical process in the gastrointestinal tract and excreted naturally by the intestine.

Silicea gel for the gastrointestinal system soothes your symptoms and supports the regeneration of your upset gastrointestinal tract.
Ready to go Silicea Gel Sachets!
Keep in your bag and ready to use when you are on the go; the handy sachets can be taken directly or are completely tasteless when mixed with water. No additives or preservatives and no refrigeration required.  
Ingredients:
100ml of gel contains 100ml Silica gel (silicic acid gel) with 3.5g of silicon dioxide.
 
Directions:
Acute Symptoms 
Children and adults should take 2 sachets (15ml each) 3-5 times a day in water or tea between meals and if required immediately before bedtime.
When acute symptoms have eased, treatment can continue for a few days by taking one sachet 3 times a day.
Chronic complaints 
Adults should take 3 times one 15ml sachet in water or tea between meals each day.
In the case of chronic complaints we recommend a treatment course of up to 6 weeks; Symptoms should improve after 3 weeks.
It is safe to take with medication although it is recommended to take Silicea Gastro Intestinal gel at least 2 hours before or after taking any other such medication.
 
Suitability:
Silicea Gastro Intestinal gel is a purely mineral and well tolerated Medical Device. 
Suitable for Vegans.
Dairy, Lactose, Wheat and Gluten Free
Do not exceed the recommended daily amount. Store in a cool dry place. Keep out of reach of children. Foods supplements should not be used to replace a healthy diet and lifestyle.
Buy here, also available at your local health store or Amazon.
  You may also like Silicea Gastro Gel 200ml
Share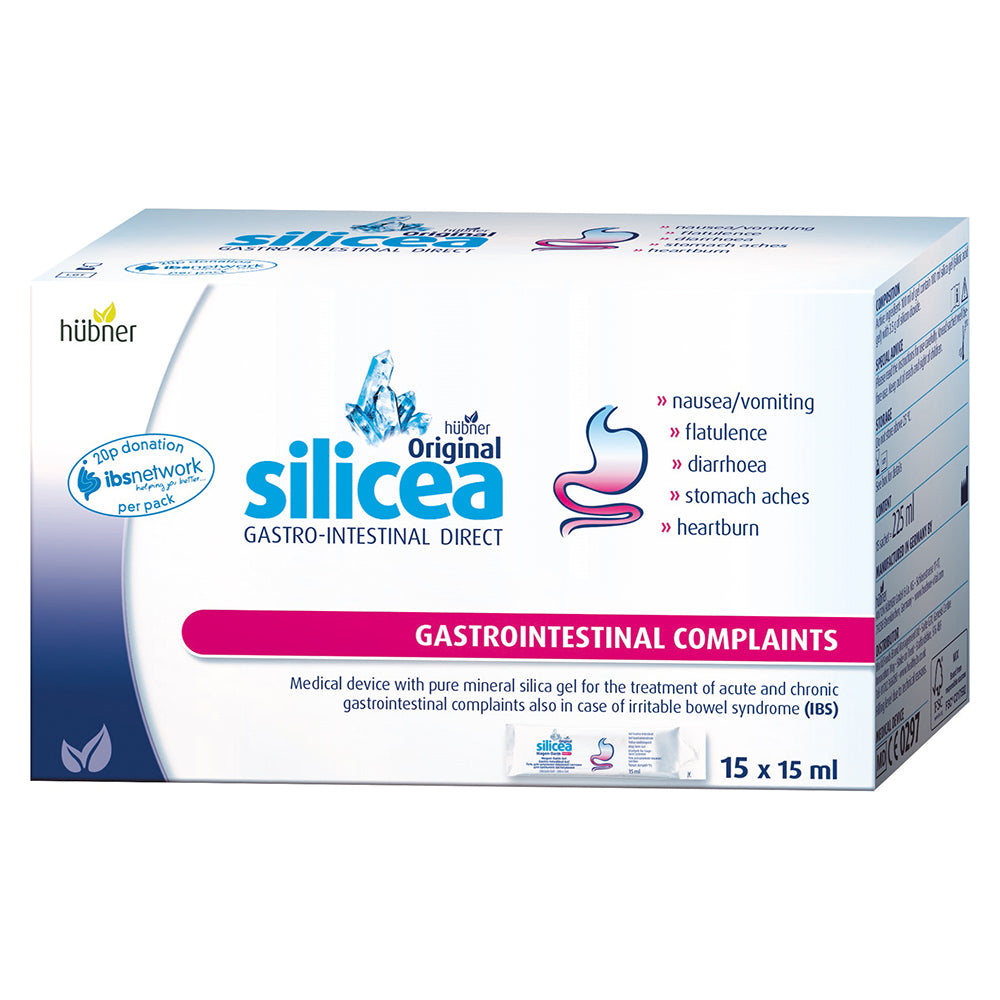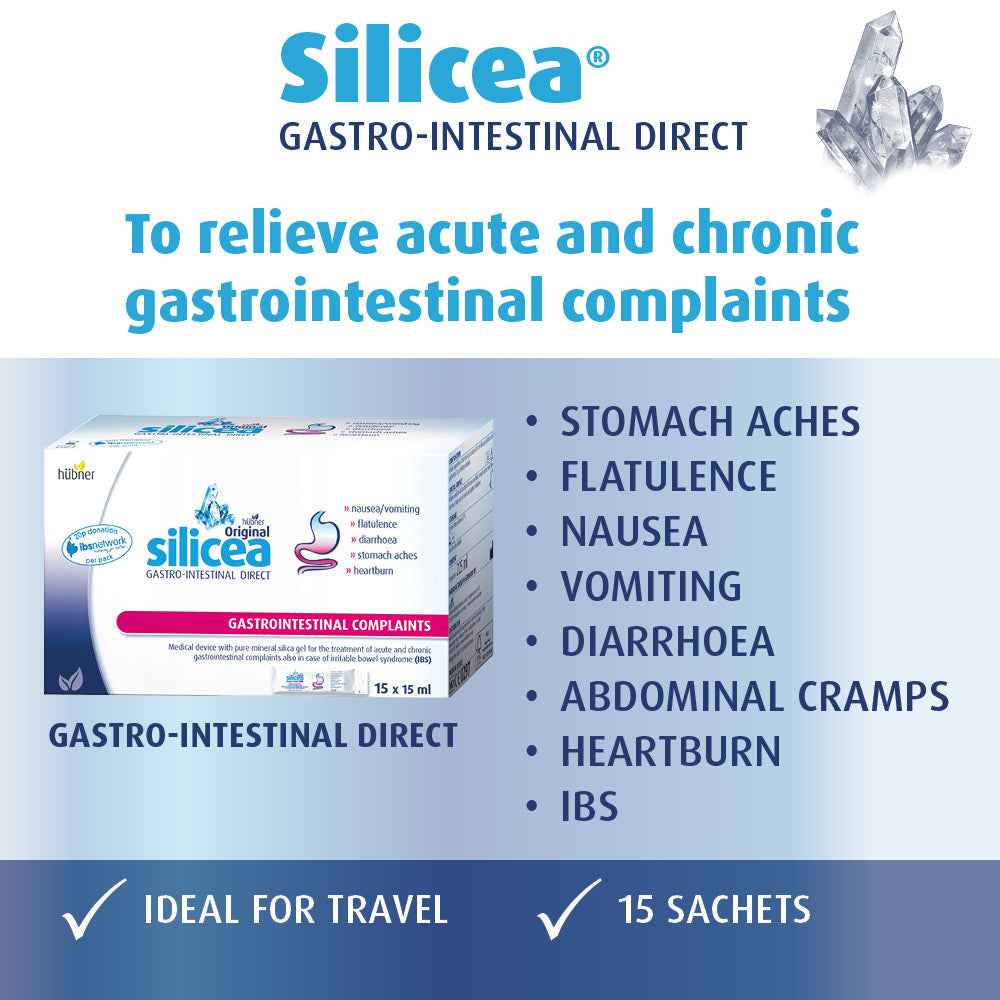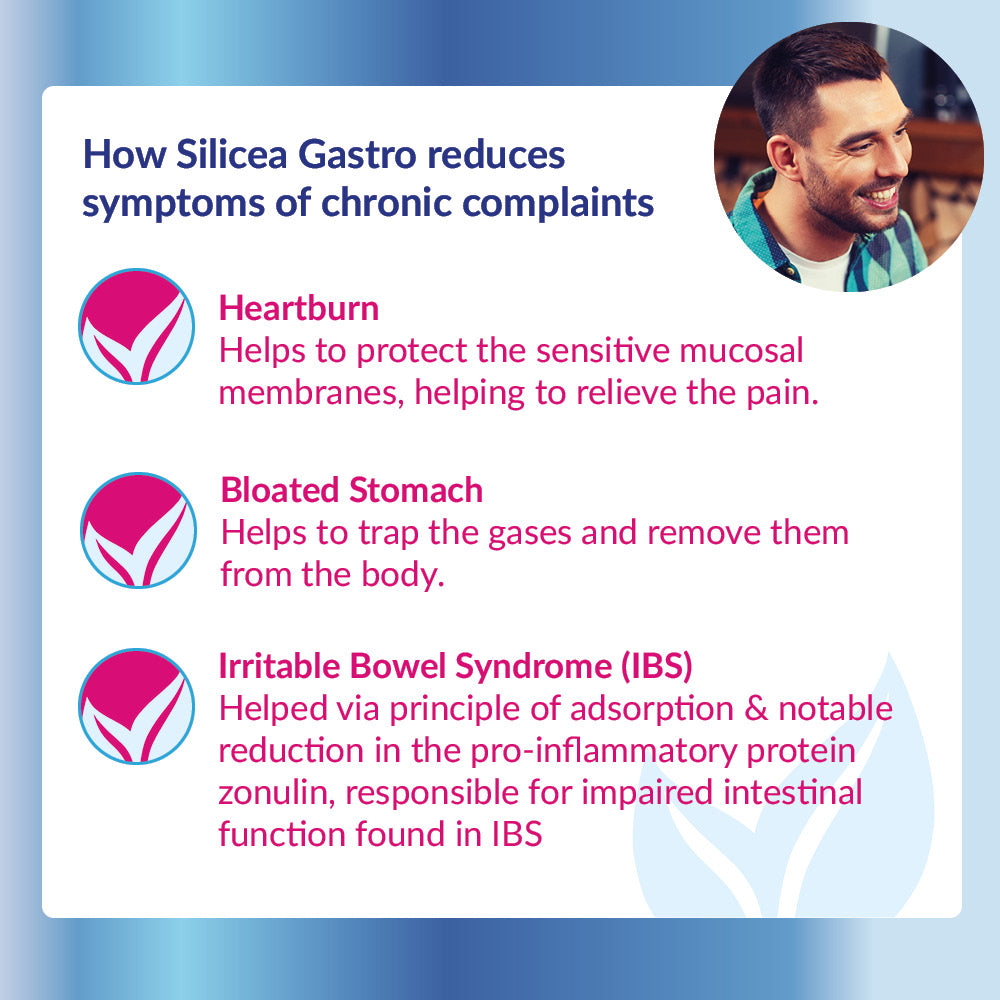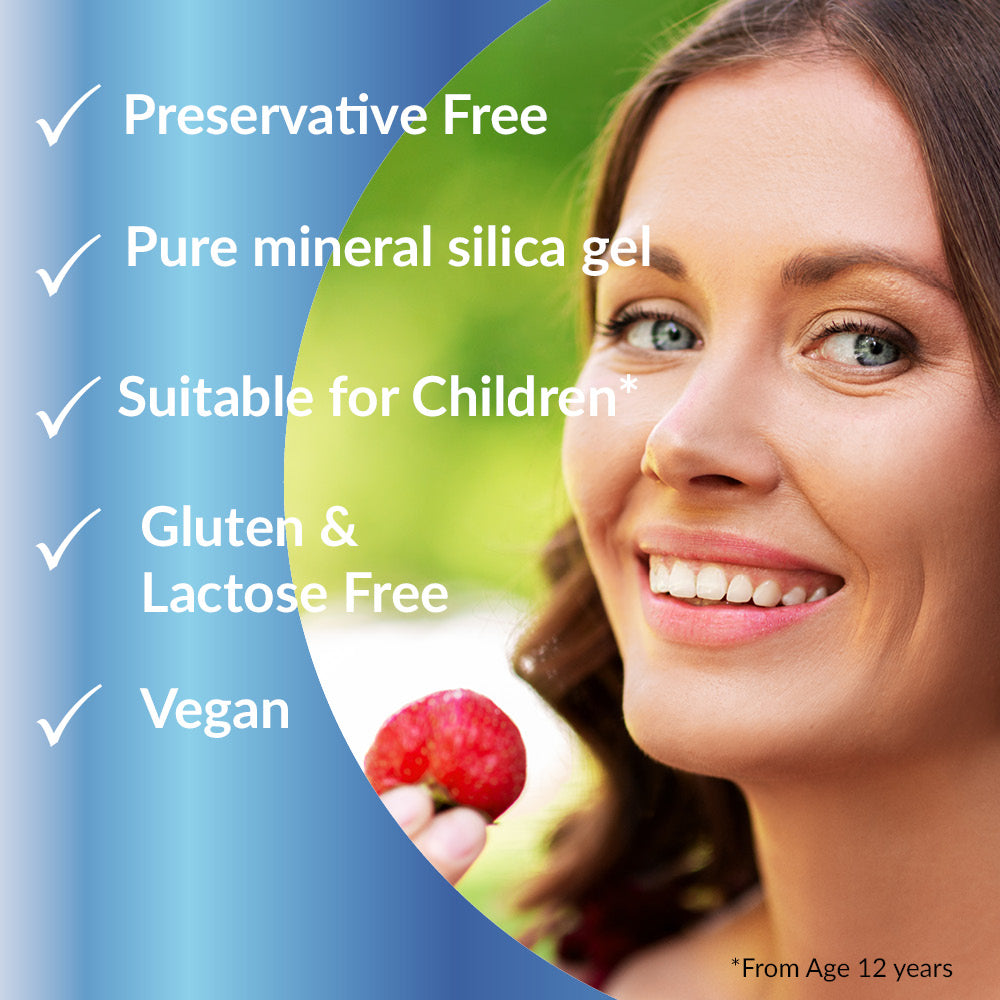 Feel Healthy, Look Healthy