Ricepure 30 Capsules (One a Day)
Regular price
Sale price
£15.95 GBP
Unit price
per
Sale
Sold out
Your Healthy Living Magazine 'Best Heart Health/Cholesterol Product 2020!'
History behind Red Yeast Rice
Red yeast rice has been widely used in Asian cuisines as a colouring agent and taste enhancer. It has been used in traditional Chinese medicine for centuries for maintaining health but it has only been in the last few years that the link between Red yeast rice and lowering cholesterol was discovered.
Preparation
It is prepared by fermenting rice with the yeast Monascus purpureus. It contains eight mevinic acids (natural statins) mainly monacolin K. In addition, it contains plant sterols similar to those found in cholesterol lowering margarines and yoghurts. Its overall cholesterol-lowering effect may be due to a combination of several of its constituents. In manufacturing it for use as a supplement, temperature and growing conditions are carefully controlled to increase the concentration of active ingredients.   
Why Choose Ricepure?
We source the finest quality Organic Red yeast Rice powder from Europe ensuring that it contains no synthetic ingredients.
Ricepure is produced in vegetarian capsules which contain no binders, Fillers or excipients giving you a pure form of red yeast rice.
Our new concentrated capsules provide the same level of natural Monocolin K as 4 of our previous formula. This has made our product more convenient to take in addition to reducing the daily dose cost considerably.   
Directions
Swallow one capsule per day. Do not exceed daily dosage. Keep out of reach of children 
Ingredients:
One Ricepure capsule contains 600mg of Organic red yeast rice powder providing a minimum 10mg of Monacolin K. Capsule shell: hydroxy propyl methyl cellulose. Free from fillers, binders, preservatives, artificial sweeteners, sugars, artificial colours, artificial flavourings. 
Suitable for vegetarians and vegans.
Warnings Do not exceed the recommended daily amount. Store in a cool dry place. Keep out of reach of children. Foods supplements should not be used to replace a healthy diet and lifestyle
Share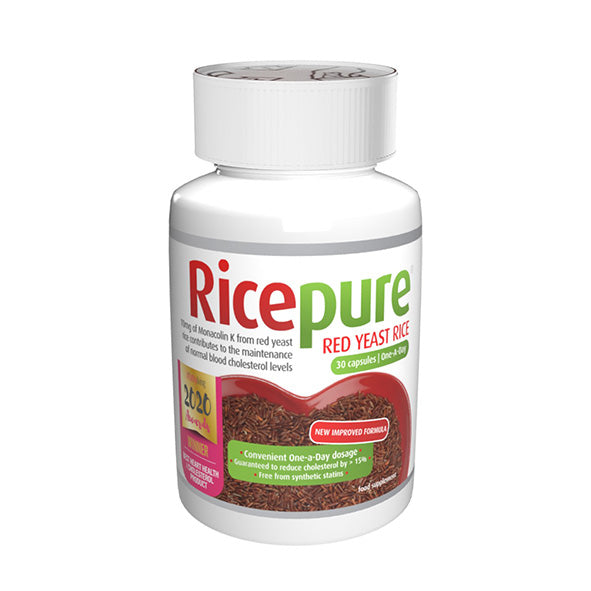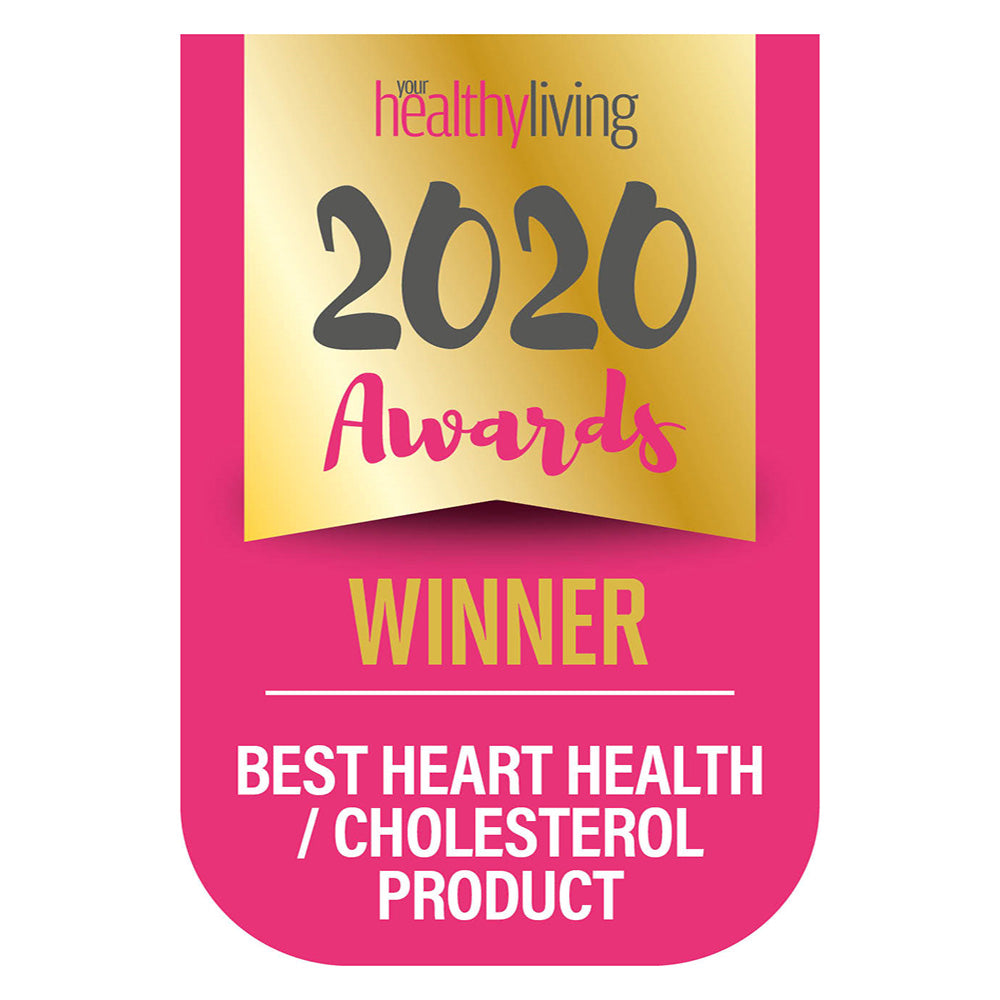 Feel Healthy, Look Healthy