Otosan Nasal Wash Kit - NEW!
Regular price
Sale price
£17.79 GBP
Unit price
per
Sale
Sold out
Otosan Nasal Wash is a convenient squeeze bottle system that allows you to deliver the unique saline and Hyaluronic acid solution to the nasal passages ensuring a gentle, soothing and therapeutic experience.
Twice as effective than saline only washes, Otosan's formula combines Hyaluronic acid and saline and has been shown to be more effective than saline alone. Simply dissolve the sachet in tap water. Place the top of the bottle in one nostril and squeeze the bottle allowing the solution to enter your nostril and exit through the other.
Daily rinsing is safe and will keep your nasal passages clean, healthy and open.
Available as a complete kit which includes Nasal Wash plus 30 Sachets.
Refill packs available. Refill Sachets available here
Ingredients:
Otosan® Nasal Wash contains 30 sachets of saline solution enriched with sodium bicarbonate and hyaluronic acid (International PATENT pending).
The saline solution with 1.1% concentration passes through the nasal cavities and allows thorough rinsing of the cavity, helping to disintegrate the bacterial biofilm.
Sodium bicarbonate balances the pH of the saline solution between 7 and 9, stimulating mucociliary clearance.
Hyaluronic acid is a polysaccharide with emollient, moisturising and protective properties.
CE Medical Device. Carefully read the instructions for use.
Please note: new pack designs will be filtering through in the next few weeks so product packaging may differ.
Share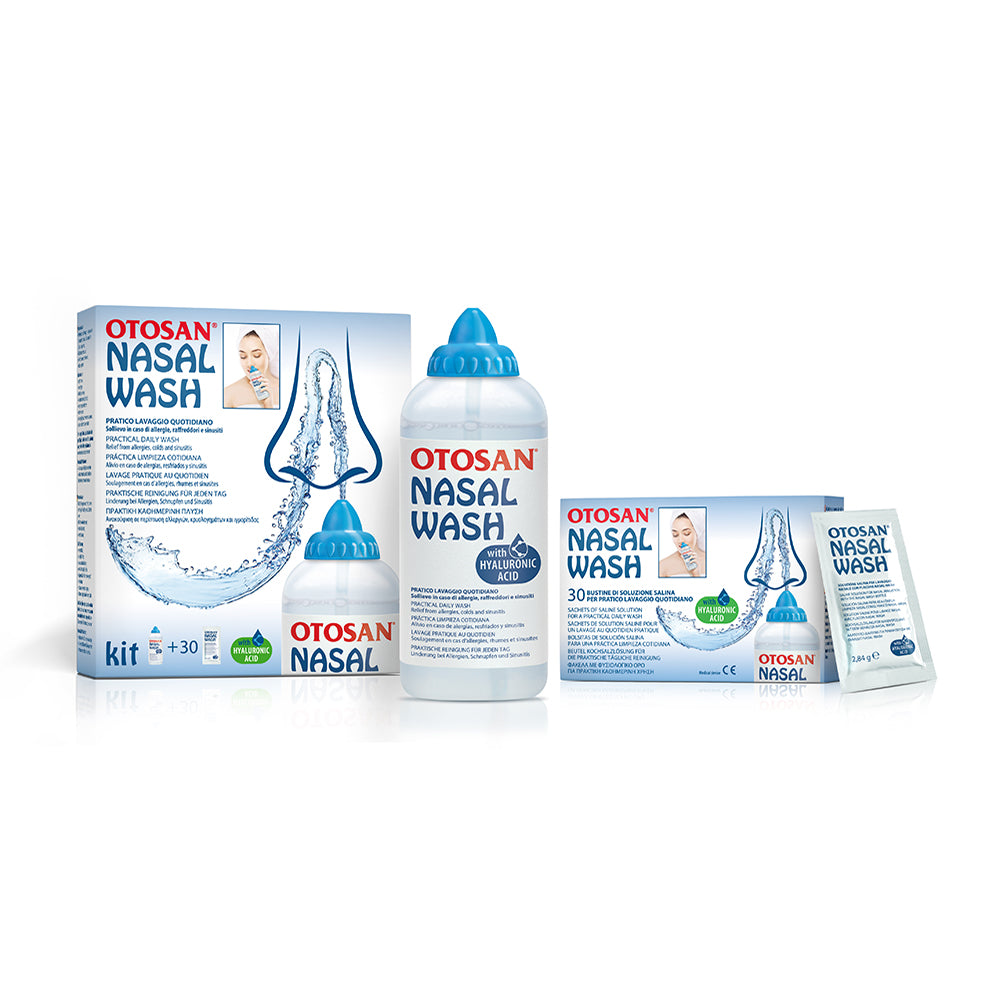 Feel Healthy, Look Healthy