Organic Respiratory Spray 100ml
Regular price
Sale price
£14.69 GBP
Unit price
per
Sale
Sold out
Nutri Derma organic airways pillow spray is exclusively made up of organic essential oils helping you to naturally regain deep, peaceful sleep, vital for the immune system.
Not only that! The association of essential oils such as eucalyptus, lavender, rosemary and bay makes this a product specially designed for the airways. Special oils with decongesting and purifying virtues.
Eucalyptus, in particular, is a powerful disinfectant and an age-old remedy for blocked up airways. Ravensara and niaouli have antibacterial virtues, rosemary has antiseptic properties and they all have decongesting and antiviral actions.
The soothing scent will relieve blocked noses, soothes sore throats and limits running noses. In fact, it acts on all the organs used for breathing (nose, throat, sinus, trachea) in order to have a better nights sleep.
A gentle spray to apply to pillow and sheets, and in the air within the bedroom, this Respiratory Pillow Mist spreads a fresh-smelling decongestant everywhere, giving you a peaceful night and helping you stay on form during the day.
100% Natural
72% Organic ingredients
Organic Essential Oils
Non staining
Non aerosol bottle
Suitable for use in the car, as a toilet freshener, applied directly to animal bedding or carpet smells
Can be sprayed directly onto pillows and bedding
ECOCERT approved
Cruelty-Free
Helps you breathe better at night
Vegan
Directions: Before going to bed spray the fragrance 5-10 times on your mattress, duvet, pillow and bedsheets.
Ingredients: Alcohol*, Aqua, (Eucalyptus) Eucalyptus globulus oil*, (Niaouli)Melaleuca quinquenervia oil*, Ravensara aromatica oil*, (Peppermint )Mentha arvensis oil*, (Rosemary) Rosmarinus officinalis oil*, Eucalyptus nobilis oil*, (Bay)Laurus nobilis oil*, (Lavender)Lavandula angustifolia oil*, Citrus lemon oil*, (Clove) Eugenia Caryophyllus oil*, Allergens from essential oils Limonene, Linalool, Eugenol.
Packaging: Recyclable glass bottle. Check local recycling for atomiser.
Warnings: Read the label before use. Keep out of the reach of children and away from heat. Store in a well-ventilated place. Keep cool. Best used before the date on the packaging. Harmful to aquatic life with long-lasting effects.

Share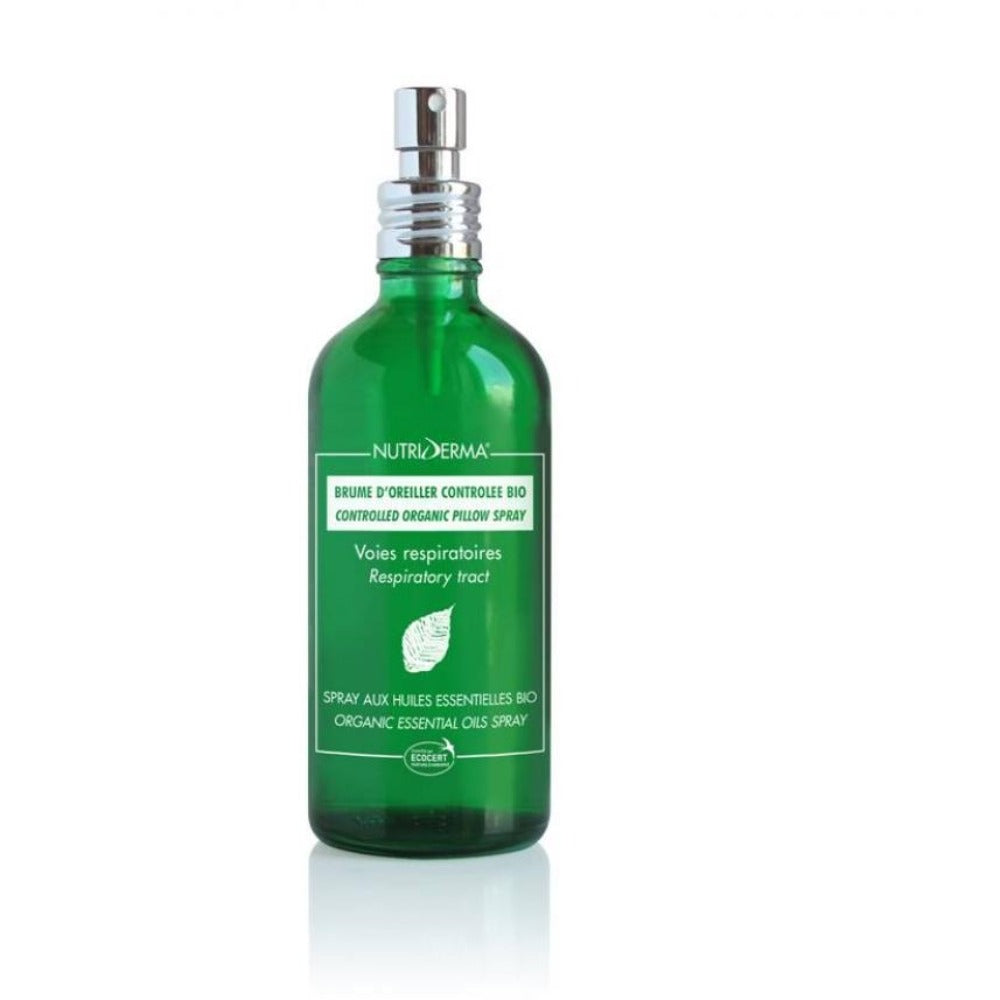 Feel Healthy, Look Healthy