Life Boost Omega 3 + 6 + 9 1000mg (120 Capsules)
Regular price
Sale price
£12.46 GBP
Unit price
per
Sale
Sold out
LifeBoost Omega 3+6+9 Fish oil capsules
• Contains fish, flaxseed & sunflower oils
• Contributes to the maintenance of normal brain function
and vision
• Rapid release soft gel capsules
LifeBoost Triple Omega 3-6-9 combines fish oil with flaxseed oil and sunflower oil to help you to obtain sufficient quantities of essential fatty acids in a contaminant free, pure form.
Essential Fatty Acids are considered essential as they cannot be made by the body and have to be consumed within the diet. The government recommends eating two portions of fish a week, one of which should be oily fish, however this can be difficult for some and therefore taking a supplement can be extremely beneficial.
Ingredients: Fish Oil, Flaxseed oil, Sunflower oil, Gelatin, Glycerin,dl-alpha tocopherol, water.
Available in 60 and 120 capsule packs
Dosage: 1-3 per day
Share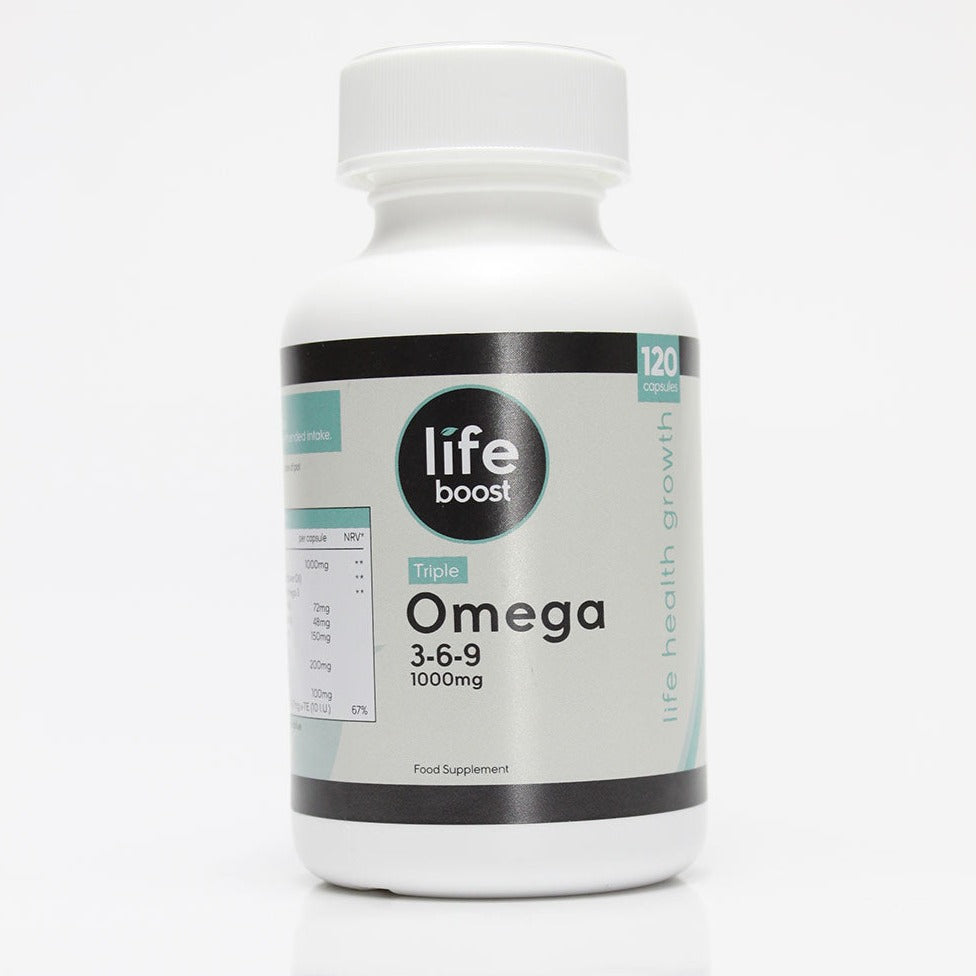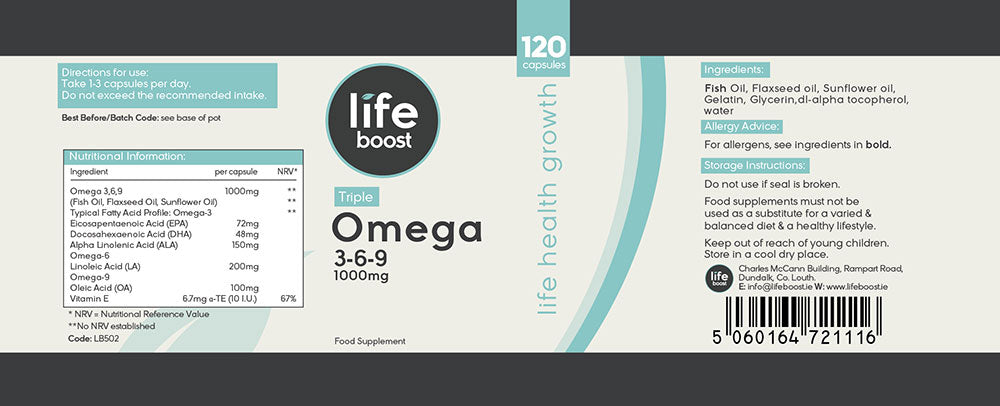 Feel Healthy, Look Healthy