Immunix3
Regular price
Sale price
£7.39 GBP
Unit price
per
Sale
Sold out
Immunix3
A complete formula to promote physiological immune defence: three actions combined in a new immunostimulant.
While the need to boost the immune system to defend the body from virus attacks has long been recognised, authoritative medical studies have recently highlighted the relationship between this need and the protection from oxidative stress, as well as the preservation of intestinal microbiota health. These studies were conducted considering the increase in viral disease, both in number and in severity, with increasing age and in the presence of oxidizing co-factors (pollution, etc.). Thanks to its triple action formula, Immunix3 provides a more complete response to new needs, which no other immunostimulant can offer.

1: It protects against Oxidative Stress
2: It strengthens the Immune System
3: It balances intestinal flora
How to use:
Tablets can be chewed, sucked or swallowed. Adults take 2 tablets per day, this can be increased to 4, during times of increased stress on the immune system. Children over 5 years take 1 tablet daily with adult supervision. Tablets can be crushed and added to water or fruit juice if required. Do not exceed to daily dosage.y.
Hazards and Cautions:
Keep out of reach and sight of children.
Do not exceed the recommended daily amount. Store in a cool dry place. Keep out of reach of children. Foods supplements should not be used to replace a healthy diet and lifestyle.
Share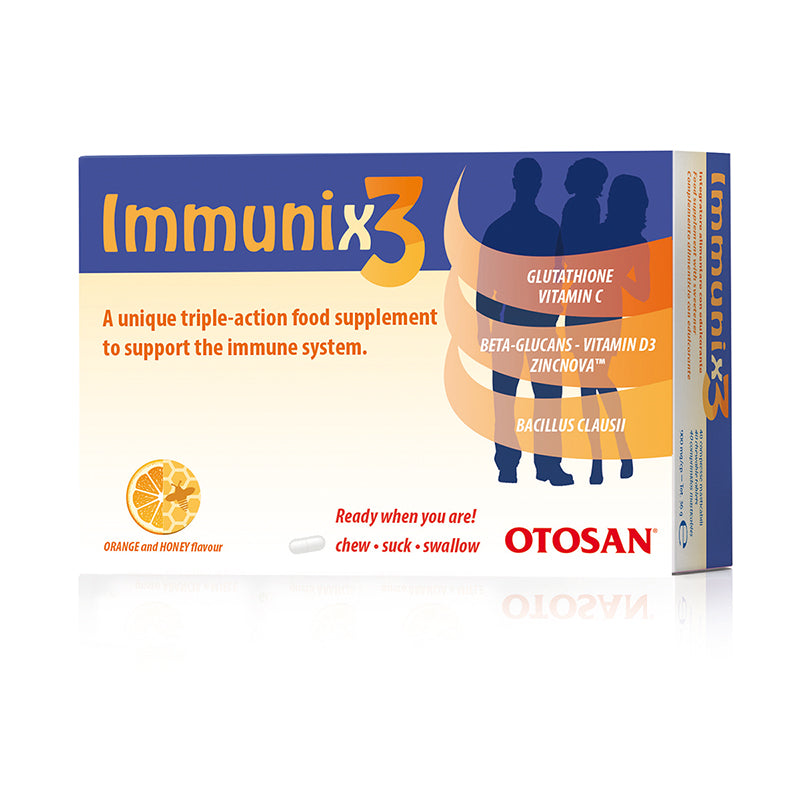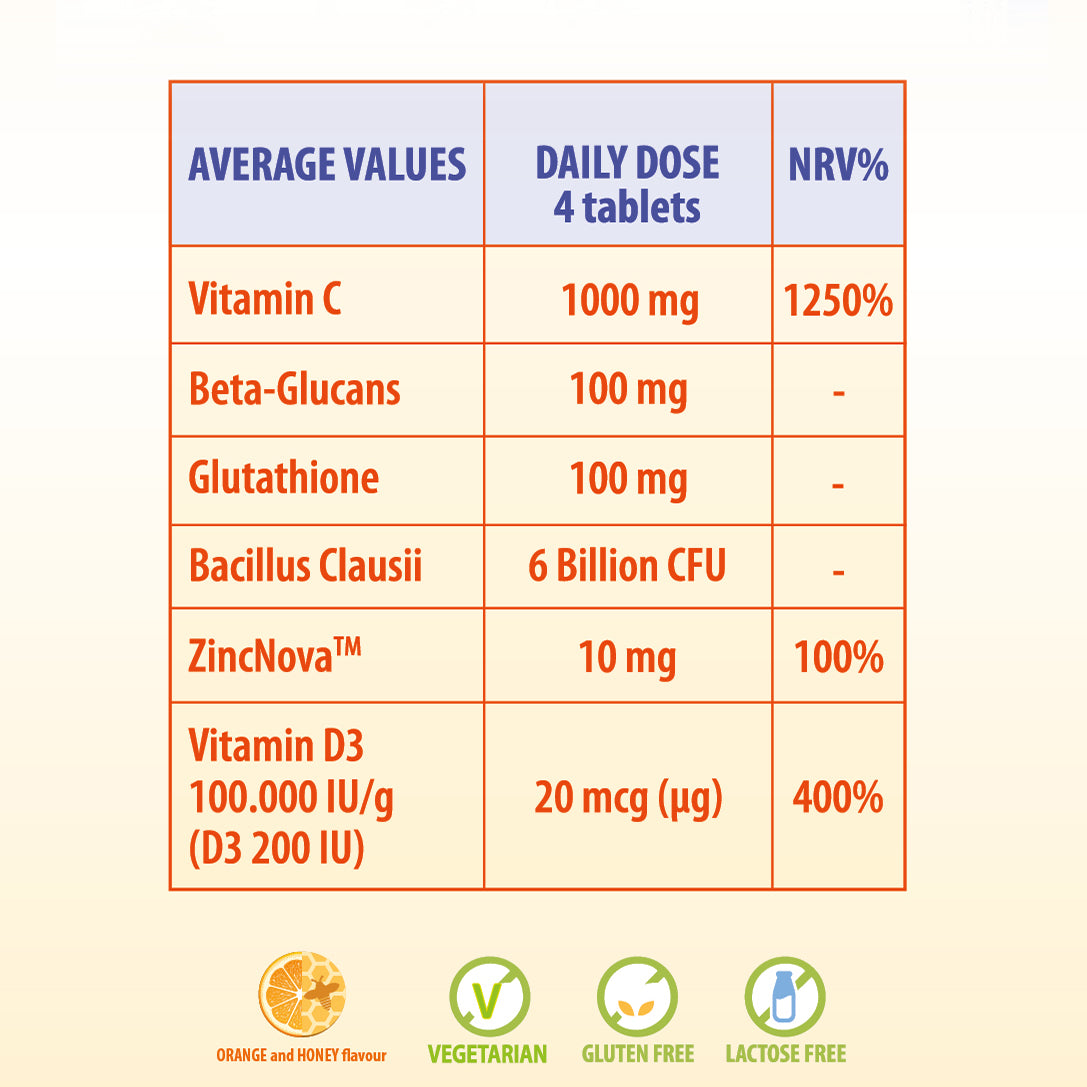 Feel Healthy, Look Healthy