Herbetom Pulm - NEW!
Regular price
Sale price
£15.99 GBP
Unit price
per
Sale
Sold out
Herbetom Pulm is a unique food supplement containing concentrated herbal extracts, Propolis and Beta-carotene which contribute to the maintenance of mucus membranes.
It's suitable for sufferers of asthma, chest infections, bronchitis & tracheitis and can be taken in conjunction with inhalers and other medication.
Herbetom Pulm contains 19 active ingredients with antimicrobial, antioxidant, anti-inflammatory, antitussive and bronchiodilator functions reducing oxidative stress and inflammation in the bronchi.
The polyphenols and beta carotene in Herbatom Pulm help protect the mucosa bronchial and provide immunostimulant properties.
The antimicrobial activity protects against: Ps.aeruginosa, staphylococcus aureus, E.coli, Candida albicans and Aspergillus brasilensis alongside supporting the immune system.
Herbetom Pulm provides three actions on the body:

Synergic Action: Components work together for a maximum efficiency without toxicity.
Adaptogen Action: Helps the body adapt and regulate the defence forces.
Multi-factorial Action: To balance metabolism and the endocrine processes.
The result of these actions intensifies the body's immunity level.
250ml
Share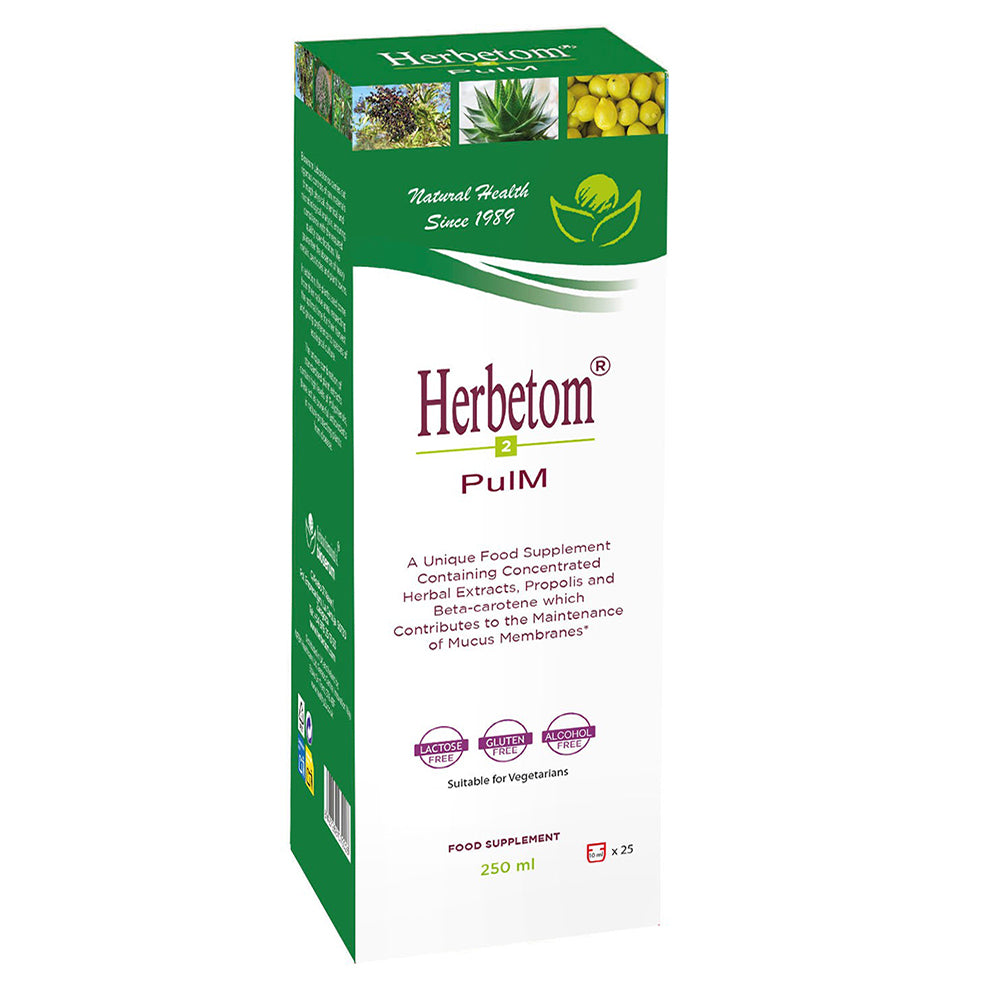 Feel Healthy, Look Healthy