Golden Greens Organic Green Passion Powder 200gm Large Pack
Regular price
Sale price
£22.69 GBP
Unit price
per
Sale
Sold out
An organic alkalising blend of super greens, carefully selected to give you that super-green boost, but with a mild refreshing taste.
Green Passion's made from a combination of Organic Spirulina, Alfalfa, Barley Grass, Wheatgrass, Kelp and broken cell-wall Chlorella: 'all your greens' in one go!
Organic Green Passion Highlights
Filled with B vitamins, Iron & Calcium
Iron contributes to a reduction of tiredness and fatigue
High in Protein, Fibre & Chlorophyll
Gluten Free, Lactose Free
Suitable for Vegetarians, Vegans
Non-GMO and 100% natural
Organic
Family company and lovingly hand packed
A Green Passion Super Green smoothie makes a great start to your day, it mixes easily with water and blends well into smoothies.
A couple of teaspoons is a quick and simple way to boost yourself with chlorophyll, fibre and protein as well as vitamins B1, B2, B3, B6 and iron, iodine, calcium, zinc and potassium!
Greens Organic Fact: Both English supermodel Rosie-Huntington Whiteley and Chelsea girl Millie Mackintosh, are fans of super greens Chlorella and Spirulina.
Ingredients: 100% Pure, Organic Spirulina, Organic Alfalfa, Organic Barley Grass, Organic Wheatgrass, Organic Kelp, Organic Chlorella.
Suggested Use: 5g - 15g (1 - 3 tsp) daily. Mix with water, juice or a delicious smoothie.
Nutrition

Typical Values per 100g

%NR

V
Energy
237kcal
 
 
991kJ
 
Fat
3.4g
 
of which saturates
0.5g
 
Carbohydrate
12.4g
 
of which sugars
1.5g
 
Fibre
32g
 
Protein
35.5g
 
Salt
1g
 
 
 
 
Vitamin B6
1.58mg
112%
Calcium
300mg
37.5%
Iron
25mg
178%
Iodine
3500µg
2333%
Zinc
1.5mg
15%
Potassium
550mg
27%

Storage: Keep in a cool dry place, away from direct sunlight. EU and Non-EU Agriculture, Organic.
Food supplements should not be used to replace a healthy diet and lifestyle.

200gm
Share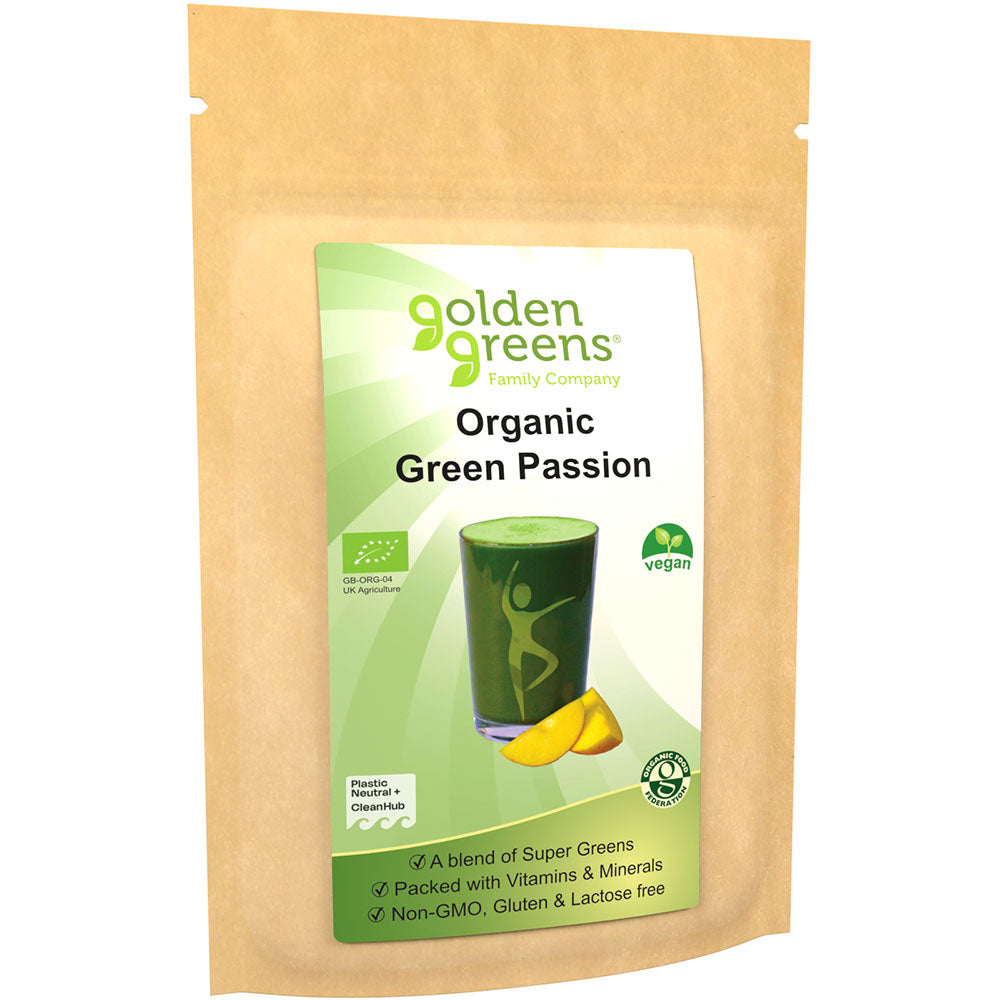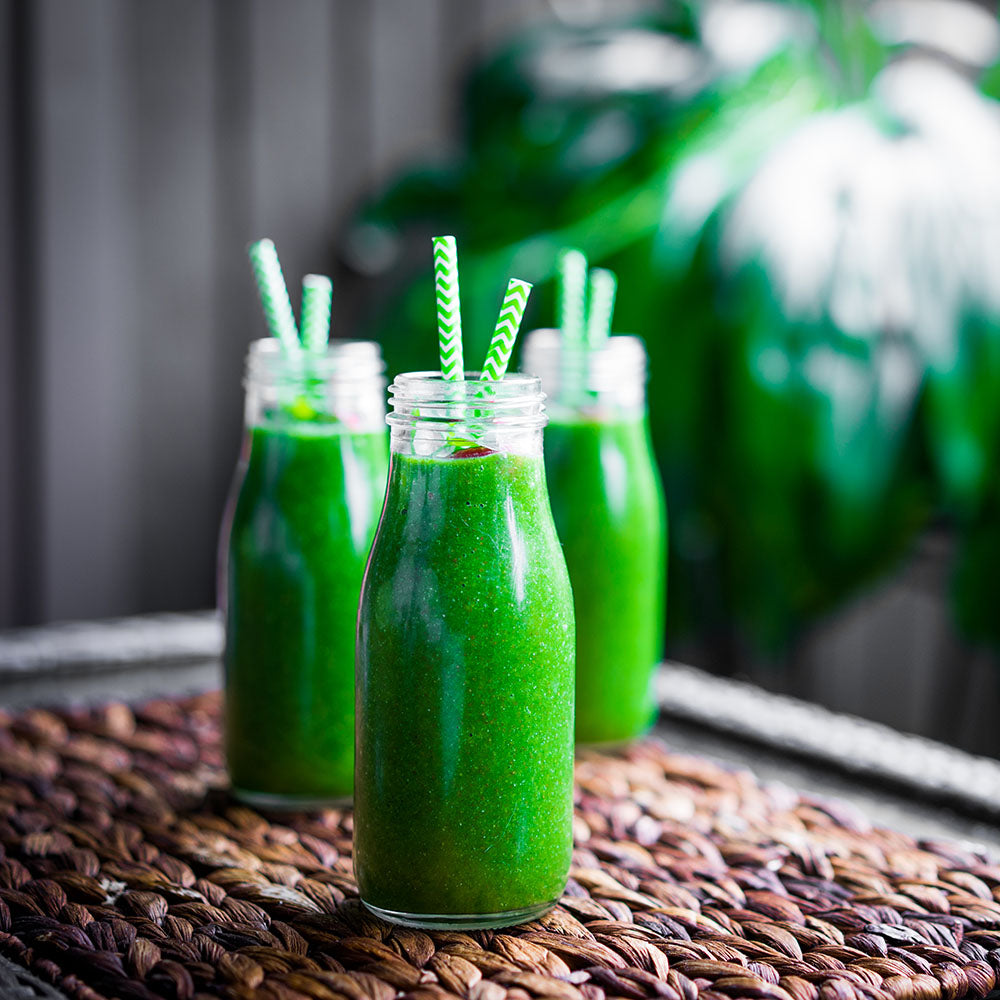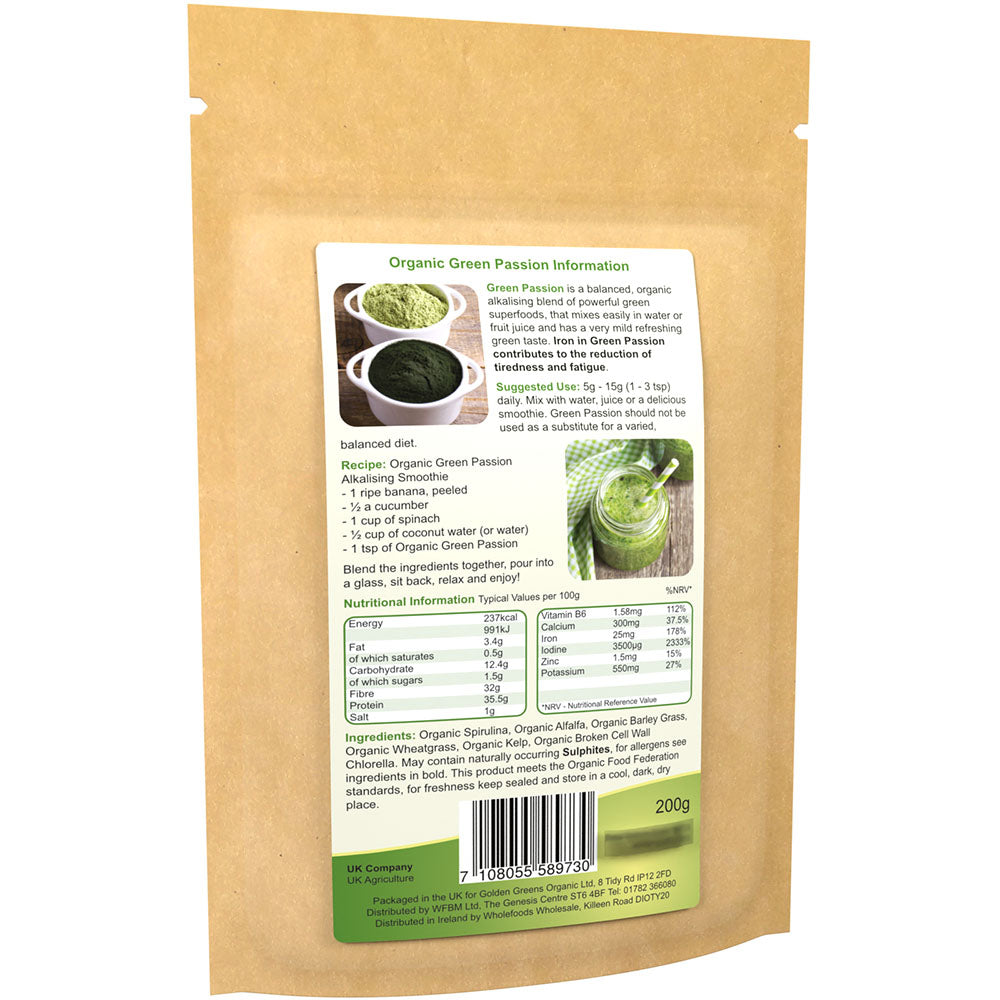 Feel Healthy, Look Healthy