Golden Greens Expert Digestion Complex
Regular price
Sale price
£13.29 GBP
Unit price
per
Sale
Sold out
Golden Greens® Expert Digestion Complex... If you're feeling bloated, not as regular as usual, or just a little 'stuck' down there, don't worry, we've all been there sometime or another. 
Digestion Complex is an easy and natural way to increase your dietary fibre intake, to help promote regular bowel movements, soften stools and ease constipation, leaving you feeling freer and more relaxed
Digestion Complex Highlights
Quick and easy, just 1/2tsp twice a day, mixes easily in water
Contributes to the normal function of digestive enzymes* 
90% Organic Ingredients including Psyllium Husk and Aloe Vera and Inulin 
Free from artificial additives, sweeteners and preservatives


Gluten Free

, Lactose Free, Soy Free, Non-GMO
Family company and 

lovingly

 hand packed
As Psyllium Husk, one of the eight ingredients, passes through your body, it absorbs water and turns into an expanding gel. This supports the collection of waste through the intestines, helping relieve the symptoms of constipation by softening stools.
There's also prebiotic inulin to help nourish your 'good' gut bacteria, and soothing Aloe Vera and Peppermint, 
Golden Greens Fact: Did you know that your stomach is really your 'second brain'? Just as your brain is made up of a network of neurons, so is your stomach, there are 100 million neurons in your gut.  
They also play a key role in your emotional state.  'Butterflies in the stomach', is your 'second brain', talking to the brain in your head!
Ingredients: Organic Psyllium Husk, Organic Aloe Vera, Organic Inulin, Organic Turmeric, Organic Ginger, Peppermint, Tri-Calcium Citrate*, Organic Black Pepper.
Directions: 2.5g (1/2 tsp) twice daily. Mix with a full glass of water, juice or add to a smoothie. Do not exceed the recommended intake, and should not be used as a substitute for a varied, balanced diet. Ensure you're drinking enough water when increasing dietary fibre - Minimum of 1.5 litres daily. 
Consult your doctor before taking this product if you have or have had bowel obstruction or diabetes. Not intended for use by persons under the age of 12. 
Storage: Keep in a cool dry place, away from direct sunlight.
Share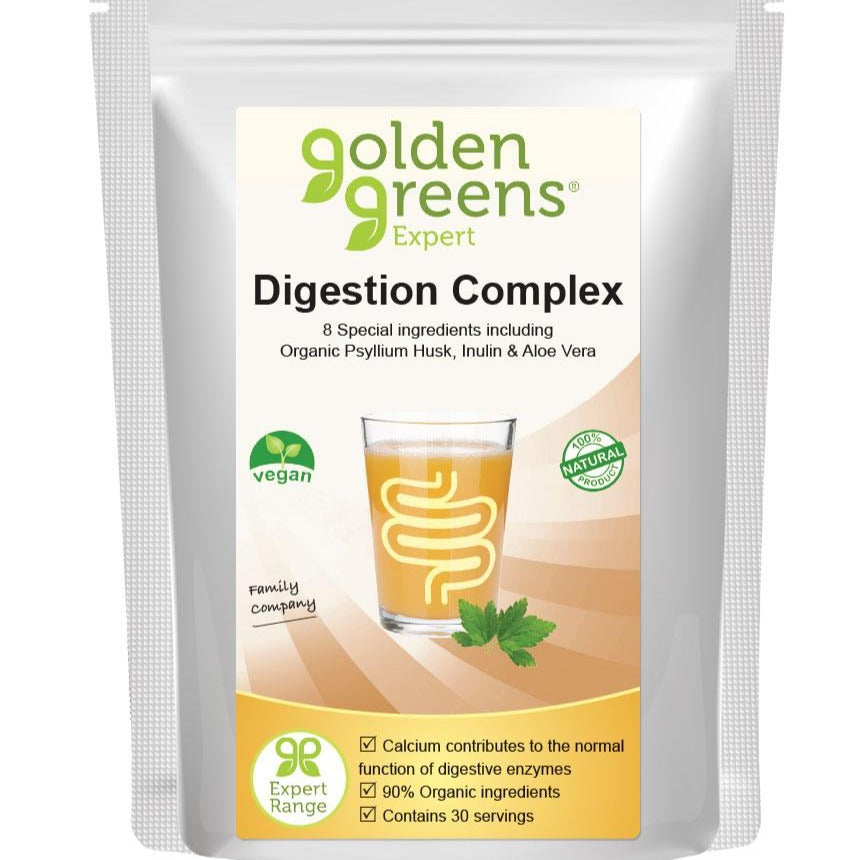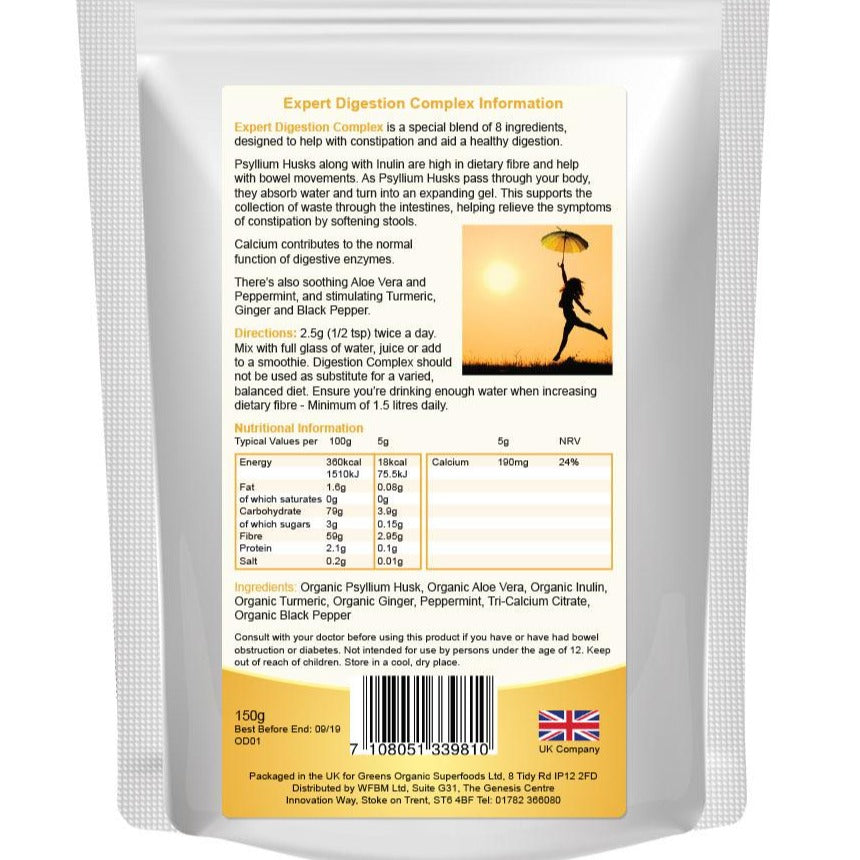 Feel Healthy, Look Healthy