Colon Disease Early Detection Kit*
Regular price
Sale price
£19.95 GBP
Unit price
per
Sale
Sold out
You can see why the importance of health screening & early detection of disease has been in the news a lot recently; not only can it save lives but health screening kits also have the potential to lower long-term treatment costs, along with decreasing the burden on healthcare systems. Sadly early testing isn't always possible due to problems caused by difficulty obtaining medical appointments. We've been working with a leading US diagnostic company to develop these medically sound, easy to use, affordable tests.
The test contains easy to follow instructions and works by testing
for hidden blood in the stool. There is no need to touch the stool, detection is made via an indicator pad which is placed in the toilet.
A test card is included to send on to your doctor if the test result is positive.
PRIVACY & COMFORT (perform at home)
RELIABLE & ACCURATE
MEDICALLY APPROVED
*In their early stages, colorectal diseases such as cancer, ulcers, Haemorrhoids, polyps, colitis, diverticulitis, and fissures may not show any visible symptoms, even though they may be producing blood hidden in the stool
ALSO AVAILABLE:
Prostate Screening (PSA) Kit
Share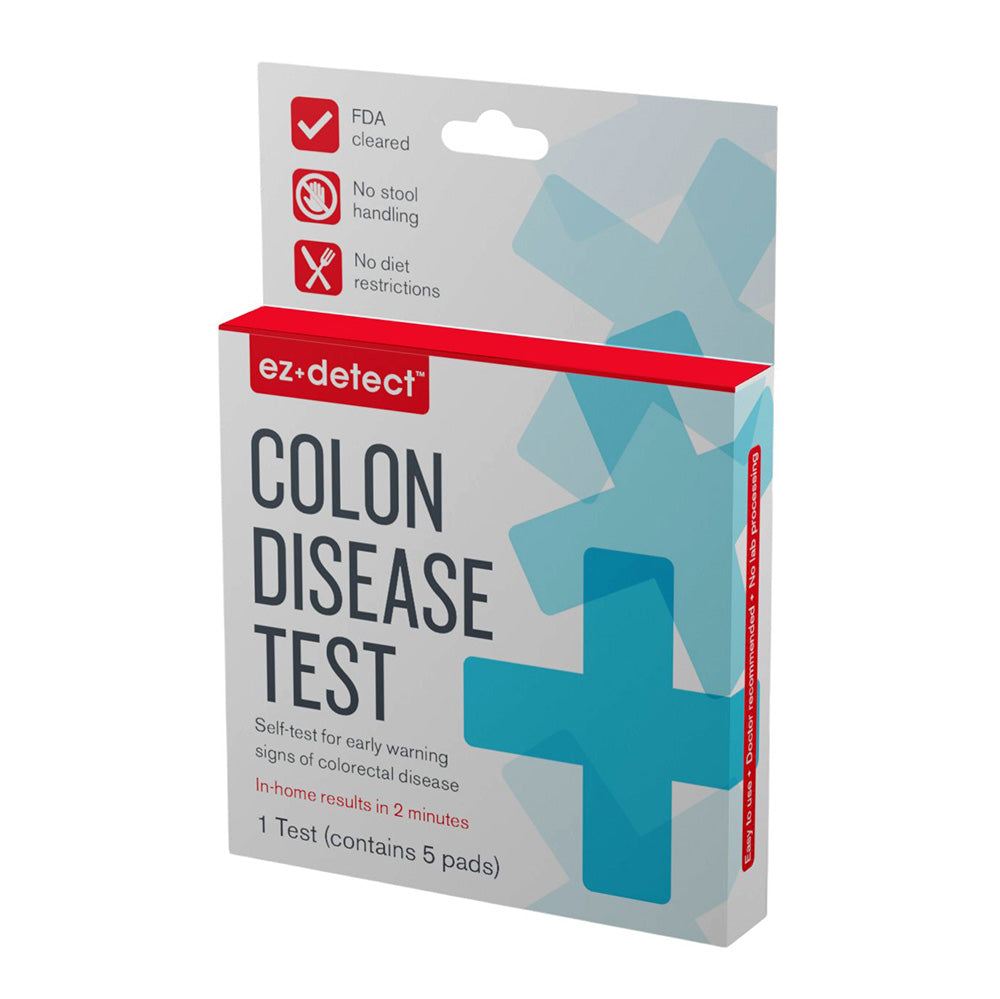 Feel Healthy, Look Healthy